INSPECTION FOR FLOATING BALL VALVE, RISING STEM GATE VALVE AND SWING CHECK VALVE
Through several months' bidding and competing among Chinese and international brands Valves manufacturer , Vatac winned orders by Kuwait Customers for overall amount 850,000 USD for Kuwait Sate petrogas and oil plant including
Floating Ball Valves
,
Rising Stem Gate Valves
,
BS1873 Globe Valve,
Swing Check Valves
, pressure rating range for CL150 to CL300, materials made of carbon steel and stainless steel.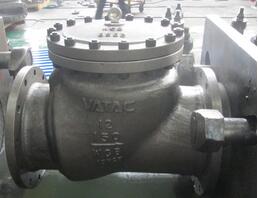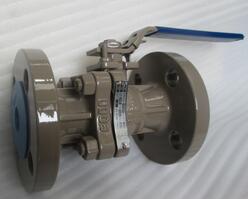 Because the customer are in urgent demands for the delivery times, Vatac total 4 plant base put most efforts for production and sucessfully complete all valves within 6 weeks as promised.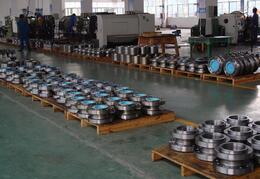 Before making the shipment,
Kuwait
customers sent their chief engineers to Vatac factories for testing the valves, containing inspection procedures surface and dimensions check, hydrostatic & air testing, and the non-destruction testing: RT (Radiograhic), MPT, PT, PMT. by Vatac's own testing equipment.
The engineers are very strict with high testing level, the testing work went very fast and all valves passed the inspection by him. The Engineers are very satisfactory for the testing results.
During, we asked him how they know us at the beginning, they told us Vatac's website are very easily searched out by Google and the content in the address www.cnvchina.com looks very professional on the site design and the valves ranges. when we told him we also are active in Biying and Alibaba.com, made in
China, etc, they are astonished and very honored cooperating with Vatac.
Now we have signed long term cooperation agreement with them, this mutual support and trust could benefit us both definitely.
Just like Vatac's slogan: Quality the world value, we would insist on our goals and never give up!