Vatac Ductile Iron Flanged slurry knife gate valves
Ductile Iron Flanged slurry knife gate valves
also called
sleeve type knife gate
or
rubber lined knife gate valve
.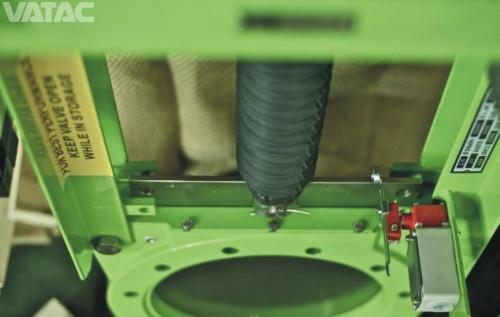 You can know more about our
Ductile Iron Flanged slurry knife gate valves
as below:

Features:


• 100% Isolation; bubble-tight shut-off results in absolutely zero downstream leakage.
• Double-seated design provides bidirectional flow and shut-off.
• Unobstructed flow eliminates turbulence, minimizes pressure drop across valve.
• No seat cavity where solids can collect and prevent full gate closure.
• Dynamic self-adjusting secondary seal.
• No gate or stem packing is required, eliminating packing leakage and maintenance.
• No metal parts in contact with the flowing slurry.
• Adaptable frame (yoke) design featuring a top-removal stem nut, can be field modified to an air cylinder or bevel gear in the field without welding.
• Open-Closed lockout brackets standard through 16", ready for optional factory supplied or customer supplied lockout pins.
General Applications
• Mining
• Power
• Pulp and paper
• Phosphates
• Steel/Metals
• Chemical
• Cement

Technical Data


Size Range: 2" to 24"
Standard Pressure Ratings:
2" to 16" rated to 150 psi CWP
18" to 24" rated to 90 psi CWP
Optional Pressure Ratings:
Up to 200 psi CWP
Sleeve: Gum rubber standard
Temperatures:
Standard sleeve rated to 180°F, up to 300°F with optionalor rubber lined knife gate valve
Please contact us valve@cnvchina.com to know more about the Ductile Iron Flanged slurry knife gate valves.